The quality and long-lasting craftsmanship inspire us
BergsDesigns is a family-run company, born in 2000 with 3 brothers and only £250, inspired by the quality and long-lasting craftsmanship our father, a carpenter, created.
Whilst our products have changed over time, our ethos hasn't. Innovative, multi-functional, and useful bags made with precision and attention to detail, which provide solutions and great value at the same time. We incorporate our father's mission into every stitch and are rigorous in our manufacturing process, sending our products through several trials to ensure that the quality is in line with the amazing reputation BergsDesigns has built up over the years.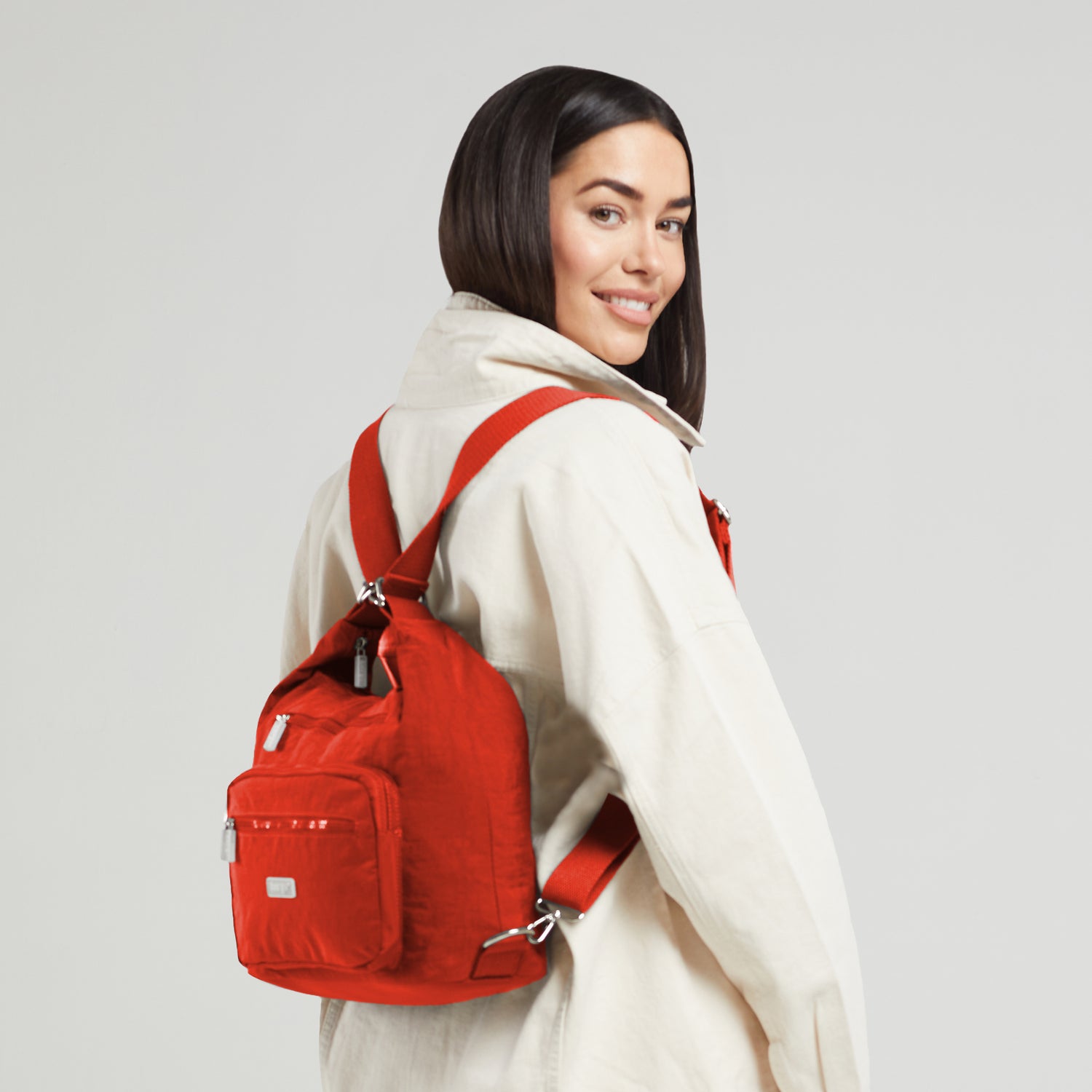 Born & bred in the UK
BergsDesigns has expanded throughout Europe, with plans to extend further afield, as well as striving to widen our product range outside of fashion. We aspire to pass on our father's legacy to the next generation.
Customer satisfaction
As regular exhibitors, we thrive off our customer's satisfaction and are always using our consumer's reactions to drive our business forward. Don't just take our word for it, hear what some of them had to say.
Multicolumn
Sue, UK

The bergs 3in1 bags…

…absolutely brilliant!!!
I love the way the wheels come down…
…I love the compactness of it…
…and I love the fact you could put it on your shoulder as a shoulder bag as well. And its the most marvellous, marvellous invention!!

Luthia, UK

You can carry it as a normal bag…They can open up…saves my back!… I've
got one for my daughter who is a teacher…so she doesn't have to hurt her back carrying all the books that she carries everyday. I think they're absolutely genius!!!!

Diane, UK

It's a really good idea! Because all us women carrying these bags of shopping… heaviness and pain on our shoulders… always we just load up too much!!! So one of these will be handy!
The bergs3in1… Excellent idea!!!