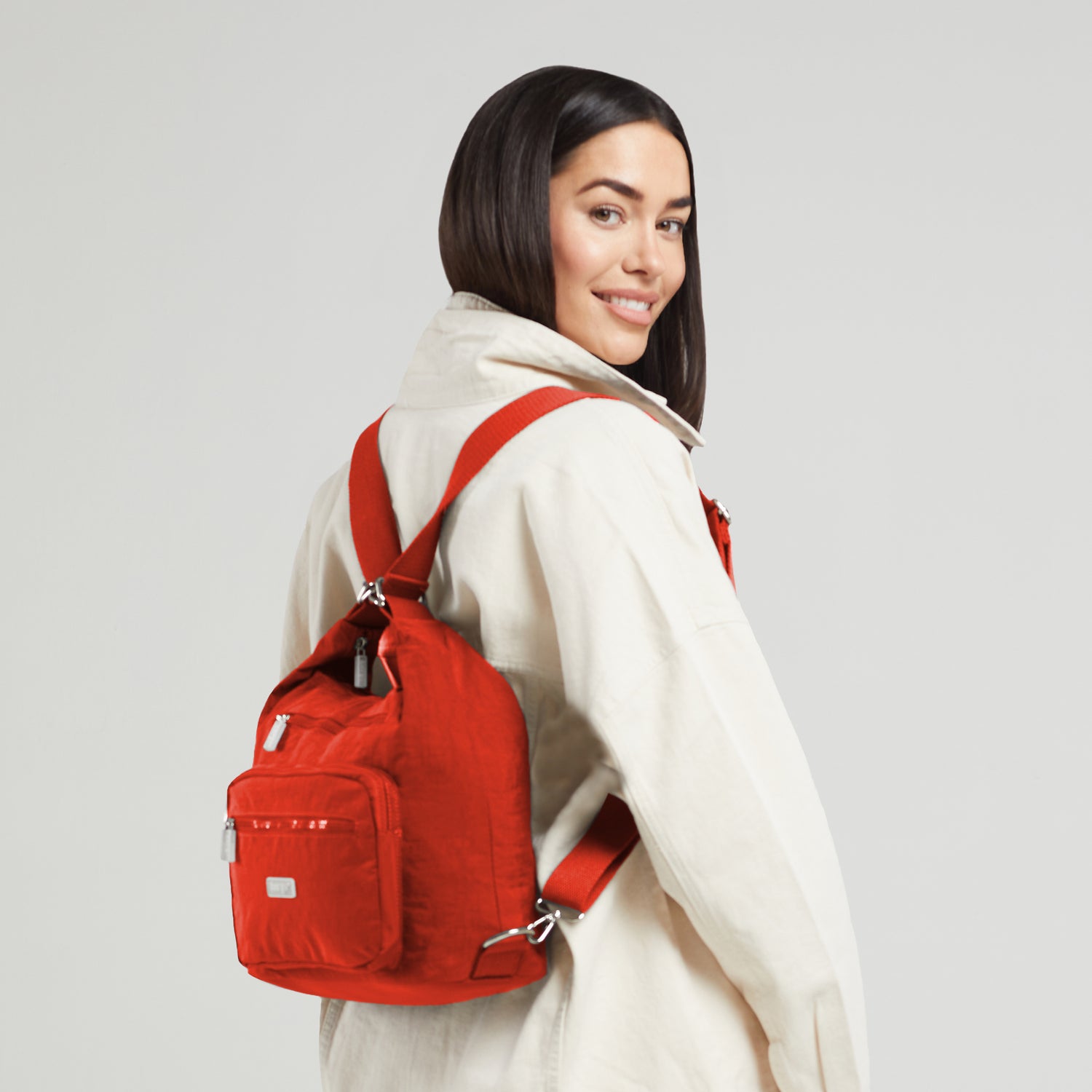 BergsFlexy
The BergsFlexy is the chameleon of our bags, adjusting to every situation, and the solution to sore shoulders everywhere.
From students tired of their shoulder being weighed down by heavy books to on-the-go mum's who are chasing little ones and need a bag that adapts quickly, to those jumping on a tube and wanting the extra security of a cross-body bag close to them, the BergsFlexy is our most versatile bag yet, suitable for everyone, whatever their lifestyle.
Expertly designed to be a one-stop shop for all your bag needs, the BergsFlexy features 3 bags in 1, a shoulder bag a backpack and a cross body bag, which are easily interchangeable, lightweight, and durable.
What's different about a BergsDesigns bags?
Here at BergsDesigns, we LOVE helping you get more out of your bag because we firmly believe that 1 bag, shouldn't have just 1 purpose. Our ranges are full of inventive designs that will leave you feeling WOW-ed. Unlike fast-fashion bag companies, our hand-crafted ranges are made to stand the test of time, so you can buy just the one bag, saving money, space and the environment. Better designs. Better quality. Better value. Simple.
Multicolumn
Shoulder Bag

The classic shoulder bag has been given an update with its wide, vibrant colour range, and multiple compartments.

Backpack

Turn your shoulder bag into a very secure backpack in less than 5
seconds. Now that's magic. Easy to transform, by pulling on both side
straps until they join together. Distributes weight evenly across the
shoulders, and gives you peace of mind with an extra secure design.

Crossbody bag

Lengthen both straps evenly to convert into the Cross-Body bag, so you can keep your valuables close to you.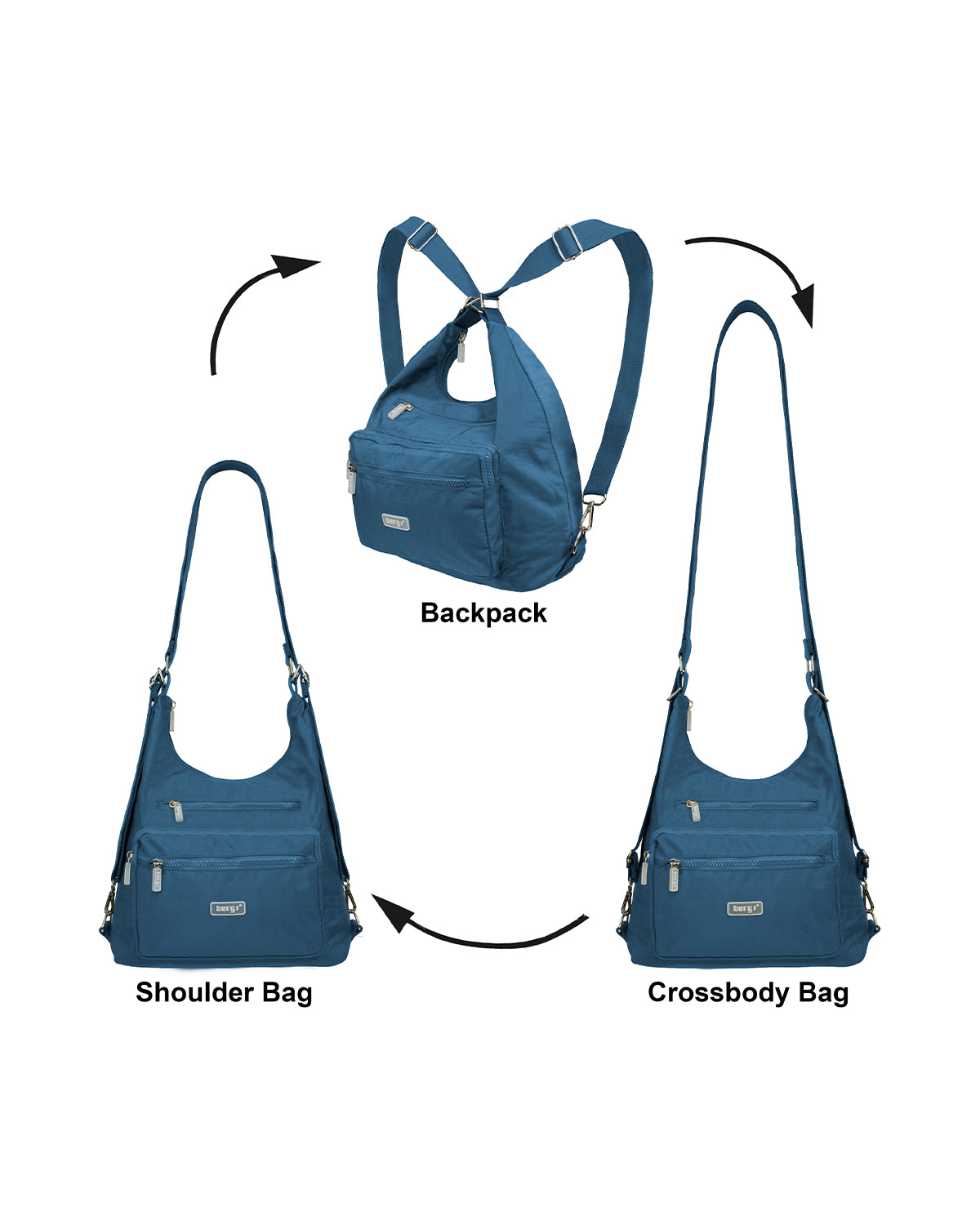 Skip out on the details? We don't think so. Features on this bag include:
2 sizes available.
Nylon material.
Water-resistant.
Machine washable.
Very lightweight.
Adjustable, comfortable cotton straps.
Very secure.
8 colours to choose from.
10/15L capacity.
Multiple zip pockets.