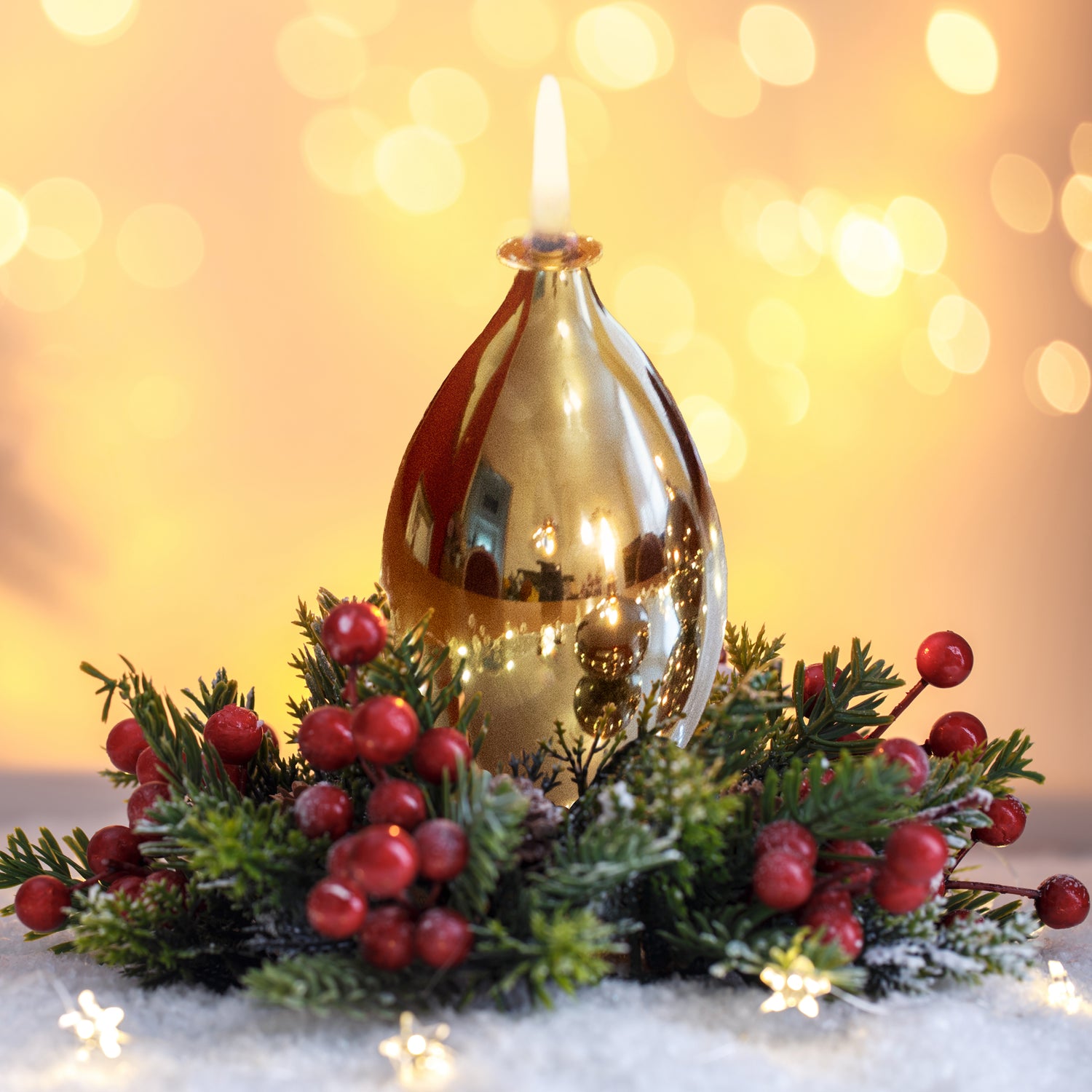 Glass Oil Lamps
Our amazing mouth-blown glass oil lamps are handcrafted using the traditional techniques. It will bring a touch of charm and warmth to your home, giving it an elegant and timeless ambient light for long hours to enjoy.
These delicate-looking but durable oil lamps are handmade from borosilicate glass, which is the type of glass that includes boric oxide, giving it excellent thermal properties. The material that has a very low coefficient of thermal expansion and very high resistance to thermal shock. So, it's very safe.

Our lamp oil is a highly pure, linear paraffinic product produced by the extra purification of carefully selected hydrocarbons as raw materials. The high purification technique that is applied ensures that the product is of low toxicity and odourless, making it ideal for home use.

We use fiberglass wick, smokeless, odourless and very long lusting. Available in the online market.
Christmas decoration

Dining table

Side table
How is it made?
The process has not changed for hundreds of years. It involves heating the glass to a temperature of 1300-1500 degrees, carefully shaping it with an inner rod and blowing it through the rod as it continuously rotates to give it its distinctive form. In some cases, specialized turning machines are used to design the glass products. We also use traditional painting techniques to create elegant designs on our coloured glass oil lamps.
Skip out on the details? We don't think so. Features include:
Modern, minimalist aesthetic.
Delicate but strong glass.
Handcrafted and mouth-blown.
Made from borosilicate glass.
Lamp oil and wick included.
Easy to light up.
Long lasting.
View Products